NEW JERSEY STATE
POLICEMEN'S BENEVOLENT ASSOCIATION
RETIRED OFFICER'S LOCAL #600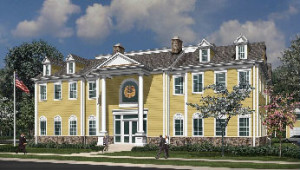 158 MAIN STREET
WOODBRIDGE, NEW JERSEY 07095
PHONE: 732-636-0299  FAX: 732-636-0399
The office is manned 5 days a week, Monday through Friday, holidays excluded (if the main State PBA Office is open we will be there).  Normal hours will be 9am to noon, however, please call ahead to be certain someone will be manning the office.  Family Cards, clothing and accessories will be available.
Note:  PBA Dues, Courtesy, and Family cards can only be picked up on Tuesdays.  Be careful handing out cards since Courtesy and Family cards look very much alike.
Click on the Meeting Schedule page to view our Guest Speakers.
LOG IN AND CLICK ON MEETING SCHEDULE FOR AN IMPORTANT ALERT FOR PBA MEMBERS & THEIR FAMILIES FROM NJ STATE PBA EXECUTIVE VP MARC KOVAR.
2016 SCHOLARSHIP RECIPIENTS
Congratulations to our 2016 Scholarship recipients – Click HERE to view the complete list
BECOME A MEMBER OF LOCAL 600
Since our inception in the fall of 2001 we have grown to nearly 5,000 members spanning across the globe with representatives in New Zealand, Ireland and Germany.  Pages with an asterisk ( * ) are  PASSWORD PROTECTED.  This PASSWORD changes every year and is sent by mail with your Dues and Travel card upon renewal of membership.   Once you are a member you can enter the password protected pages. Dues are $50/year and include a subscription to NEW JERSEY COPS delivered to your mailing address.  The Application, for both NEW INITIAL Membership and RENEWAL Membership, can be downloaded from the APPLICATION page above.  Once you are a member you can elect to join our email list my clicking on the RED icon from the DOWNLOADS page.
LEGAL PROTECTION PLAN, LPP/L.E.O.S.A
Beginning January 2016 an ID card will be issued. Open enrollment is year round, however, it is not pro-rated, and coverage is for the calendar year.  The 2016 PBA Legal Protection Plan Application can be printed from our Downloads page along with a copy of the most recent revision of LEOSA/H.R.218, as Amended by the National Defense Authorization Act of 2013 (Jan 2, 2013).
A recent court case concerning LEOSA involved a NJ resident who was a retired LEO from another State.  He was denied a carry permit in the State of NJ and the appeal citing LEOSA was dismissed.  Although the Superior Court of NJ agreed that the State had the authority to issue a permit to carry, it was under no obligation to do so.  LEOSA has been written broadly and still gives States individual rights.
You must comply with the laws of the State you plan to carry in.  This decision confirms that NJ is "under no obligation" under LEOSA.  NJ has the right to restrict the issuance of a permit, age and qualifications standards, ammunition, magazine capacity and still be in compliance with LEOSA.
VETERAN DATABASE
We are formulating a veteran database for the local.  If you are a veteran and wish to be included contact President Tom Lombardi or Delegate Jim Toma with your branch of service and the dates you served.
LEGISLATION
We are posting a direct link to the State PBA website for updates to changing legislation affecting both current and retired members click HERE