NEW JERSEY STATE
POLICEMEN'S BENEVOLENT ASSOCIATION
RETIRED OFFICER'S LOCAL #600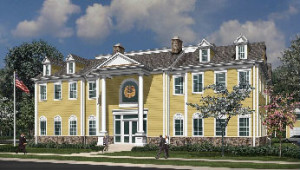 158 MAIN STREET
WOODBRIDGE, NEW JERSEY 07095
PHONE: 732-636-0299  FAX: 732-636-0399
The office is manned 5 days a week, Monday through Friday, holidays excluded (if the MAIN PBA OFFICE is open we will be there).  Normal hours will be 9am to noon, however, please call ahead to be certain someone will be manning the office.  Family Cards, clothing and accessories will be available.  {Past delegates with 6 years or more need to get their request for PBA cards from the State office.  If a letter is not received by the secretarial staff cards will not be issued.}
WEBSITE CHANGES
The website has been updated to accommodate viewing on multiple devices, desktops, laptops, tablets, and smartphones. All pages are shown on the top navigation bar, some pages are PASSWORD PROTECTED.  You will only need to enter the PASSWORD on one protected page, the site will remember you for the other pages.  USE THE CURRENT PASSWORD, there is no longer a need for the USERNAME. This password will change every calendar year and will be sent with your new membership and courtesy cards.
Executive Board Members with a .org address can access their emails from the CONTACT US page.
DOWNLOADS
There will be no ID card. Open enrollment is year round, however, it is not pro-rated, and coverage is for calendar year. Applications are on page 14 of the FALL 2014 Newsletter located on our Downloads page.
BECOME A MEMBER OF LOCAL 600
Since our inception in the fall of 2001 we have grown to nearly 5,000 members spanning the across the globe with representatives in New Zealand, Ireland and Germany.  You will notice that several of our pages are PASSWORD PROTECTED.  This PASSWORD changes every year and is sent by mail with your Dues and Travel card upon renewal of membership.   Dues are $50/year and include a subscription to NEW JERSEY COPS delivered to your mailing address.
To view/download/print an application to become a member of Local 600 click HERE.  Optional VSP Vision Plan, AFLAC Insurance, Dental Plan, and other voluntary benefits are only available to fully paid members of Local 600.
LEGISLATION
We are posting a direct link to the State PBA website for updates to changing legislation affecting both current and retired members click HERE